Frequently asked questions: Shipping
What are the shipping costs and options?
For EU shipping you are free to choose from the below options. Please note: international shipping costs may vary and may be subject to import charges:
FREE SHIPPING
ON ALL AUS ORDERS WHEN YOU SPEND A$ 170
UPS: 5-8 Business Days
FREE
Shipping details by SMS. Allows you to choose any convenient delivery option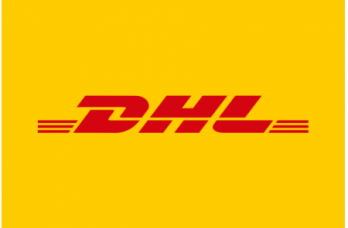 DHL: 5-8 Business DaysA$ 12.95
Shipping details by SMS. Allows you to choose any convenient delivery option
PAID SHIPPING
ON ALL AUS ORDERS BELOW A$ 170
UPS: 5-8 Business Days
A$ 12.95
Shipping details by SMS. Allows you to choose any convenient delivery option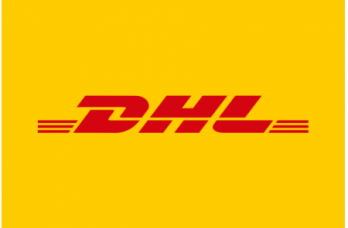 DHL: 5-8 Business DaysA$ 25.95
Shipping details by SMS. Allows you to choose any convenient delivery option
How long does delivery take?
Orders are usually dispatched within 3 working days of placing your order. Once dispatched your order is handled by our logistics partner DPD, DHL or UPS and is usually delivered the next working day.
What if I've pre-ordered an item?
If you have pre-ordered an item, the estimated dispatch date is displayed on the product page and at checkout. Your order will be shipped from us on this date.
Please note, we do not split deliveries so if you have placed an order containing an in-stock item alongside a pre-order item, your whole order will be shipped once the pre-order item is dispatched. Please order in-stock items separately if this an issue for you.
Once we've dispatched your order, you will receive an email from DPD, DHL or UPS with details on how to track your order. Should you want to make delivery changes these will need to be done via DPD, DHL or UPS as we can no longer control the delivery once it has left our warehouse.
Should you be out when your package is delivered, DPD, DHL or UPS will leave a missed delivery note and your package will be taken to your nearest DPD Pickup Parcelshop or DHL ServicePoint to collect within 7 days or your nearest UPS access point to collect within 10 business days.
If the package is not collected in time, it will be returned to our warehouse where a refund of your purchase (minus shipping costs) will be given, subject to circumstances.
What countries do you ship to?
Generally, we can ship anywhere worldwide from our Netherlands based warehouse. Should we be unable to deliver an order, we will contact you and fully refund your order.
Do I have to pay customs charges?
As a European Business, any orders delivered within the European Union are exempt from customs and import charges.
However, if your order is being delivered outside the European Union, you may be required to pay customs and duty fees once the shipment reaches that country.
Additional charges for customs clearance are borne by the recipient; we have no control over these charges and cannot predict what they may be. To find out whether you are likely to end up paying charges, please check your country's customs and import policy.
As a UK customer, do I have to pay additional duties as a result of Brexit?
No, as a UK customer, you don't have to pay additional duties or customs charges to receive your order from our Netherlands warehouse.
Please note: you may be subject to additional charges when attempting to return an item to us. Please check with your chosen courier and refer to our Returns FAQ's
Will I be charged VAT if ordering to a non-EU address?
For orders to Non-EU addresses, the products will normally be zero-rated and not subject to UK VAT, however, to ensure fairness for all our customers, the amount charged for your order will not change.
Can I collect my order instead of getting it delivered?
Unfortunately, you cannot choose this option in the webshop. However, you do have the option via DPD or DHL after your order is placed. In the e-mail you receive from DPD or DHL, you have the opportunity to pick up your order instead of having it delivered. You can also change the delivery date and time based on this e-mail. These options do not apply to UPS.
My order is missing/items are missing from my order
On the very rare occasion that your order has gone missing, or you are missing items from your order we will investigate this with the delivery partner to resolve it for you. To speed up this process, we request that you have your order number, shipment reference, details of any missing items and any supporting imagery ready when contacting customer service.
My order shows 'Return to Sender' status in the tracking information. What does that mean?
If your order shows the status 'Return to Sender', it means that something went wrong with the delivery of your order by the carrier. Your order has been returned to our warehouse. In that case, your order will be processed as a return: as soon as the order has been received in our warehouse, you will be refunded within 7 to 10 working days. You can see when our warehouse received your order in your track and trace code. If it takes a long time before you receive your refund, please contact Customer Support. Don't worry, you'll always be refunded in this situation!
At the same time, feel free to reorder from our webshop again. It is the fastest way to receive your items. If you want to receive your refund before reordering first, that's of course not a problem.